English
What is CSA?
Who we are and how we started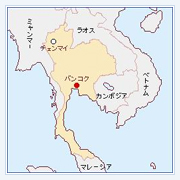 The Commission for the Solidarity with the Asian underprivileged (CSA)
is an non-governmental organisation (NGO) based in Japan that address the issue of supporting and protecting those in needs in South-East Asia.

CSA was established in 1981, mainly by trade union organisations and its affiliates, to support and protect human rights of refugees from Indochina countries who settled in Japan. However, the situation surrounding the refugees in Japan has changed and the original objective of protecting refugees has been more or less achieved, CSA is now working as an NGO which encourages the development of South-East Asian countries, as well as supporting those who are repatriated.
What we do - our objective
At present, CSA has expanded its activities to encourage the development of Asian countries. Combating with poverty, to promote the level of education, as well as to render our hands to the victims of natural disasters such as flood or typhoon are the major activities. CSA proceeds to pursue its objectives, with the cooperation of RENGO, Japanese Trade Union Confederation, its affiliates, individuals, enterprises as well as with related ministries both at home and at our counterpart countries.
Activities of CSA - What does CSA do?
Three Main Activities of CSA
Used Clothes Drive

Primary School Building Drive

High School Education Drive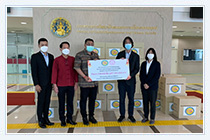 CSA drives a campaign once a year to collect clean, used and new clothes from all over the country to distribute them to those in need in Thailand and Laos. The collected clothes are stored in a warehouse for a week during the campaign week, and then are dispatched to Thailand and Laos by container vessels and vans. These clothes are distributed by the ministries concerned in our counterpart countries and are much appreciated by the poor as well as by the victims of natural disasters. The drive is cosponsored by JTUC-RENGO, and supported by the Ministry of Foreign Affairs in Japan. (more→click the picture)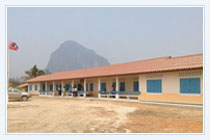 Since 1995, CSA helps to build primary schools in remote areas in Laos. Most school buildings were built in remote villages in many provinces such as Vientiane, Luang Phrabang, Bolikhamxai, Saynyabouly, Bokeo, etc. where children have no access to the school education. Stationeries such as notebooks and pencils are provided, and in some schools, text books are also provided. One school building is build every year, and the latest primary school built in 2011 is in Kasi District, Vientiane Province.
The drive is in cooperation with the Ministry of Education as well as with the Ministry of Labour and Social Affairs in Laos. (more→click the picture)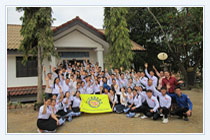 In Laos, there are number of students who are not able to receive higher education due to poverty or living in remote area.
A dormitory in Santhiphub Secondary School was built and donated by CSA in Luang Phrabang in 1995, to support students with excellent academic record to continue their education. 90 students are supported through out a year. (more→click the picture)