English
About CSA
About CSA
The Commission for the Solidarity with the Asian underprivileged (CSA)
is an non-governmental organisation (NGO) based in Japan that address the issue of supporting and protecting those in needs in Asian countries.

CSA was established in 1981, mainly by trade union organizations and its affiliates, to support and protect human rights of refugees from Indochina countries who settled in Japan. However, the situation surrounding the refugees in Japan has changed and the original objective of protecting refugees has been more or less achieved, CSA is now working as an NGO which encourages the development of South-East Asian countries.
Our objective
At present, CSA has expanded its activities to encourage the development of Asian countries. Combating with poverty, to promote the level of education, as well as to render our hands to the victims of natural disasters such as flood or typhoon are the major activities. CSA proceeds to pursue its objectives, with the cooperation of Japanese Trade Union Confederation (RENGO), its affiliates, individuals, enterprises as well as with related ministries both at home and at our counterpart countries.
Three Main Activities of CSA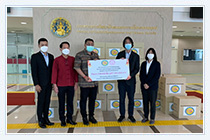 Many people in developing countries live in poor conditions due to poverty and natural disasters such as floods. There are also people suffering from infectious diseases such as covid-19 who are at risk of death due to weak healthcare systems. CSA procure and send them the necessary health and sanitation supplies.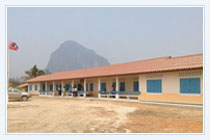 As one of the poorest countries, the educational environment in Laos is in a serious condition. The construction of primary schools is a major force for basic education and plays a part in ensuring that children are educated and have hope for the future. It also serves as a community center for the village and contributes significantly to the development of the local community. CSA also repairs existing dilapidated school buildings.

◆List of CSA donated Schools in Laos
The project is in cooperation with the Ministry of Education and Sports as well as with the Ministry of Labour and Social Affairs in Laos.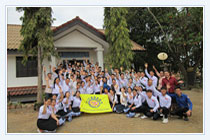 CSA send educational equipment such as textbooks, stationery and sports equipment to primary schools in Laos. And a dormitory in Santhiphab Secondary School was built and donated by CSA in Luang Phrabang in 1995, to support students with excellent academic record to continue their education. 90 students are supported through out a year.
Contact Us
The Commission for the Solidarity with the Asian underprivileged (CSA)